Transportation and parking
Event area: Ukonniemi, Imatra
Address: Ottelukatu 1, 55420 Imatra, Finland
Event area transportation: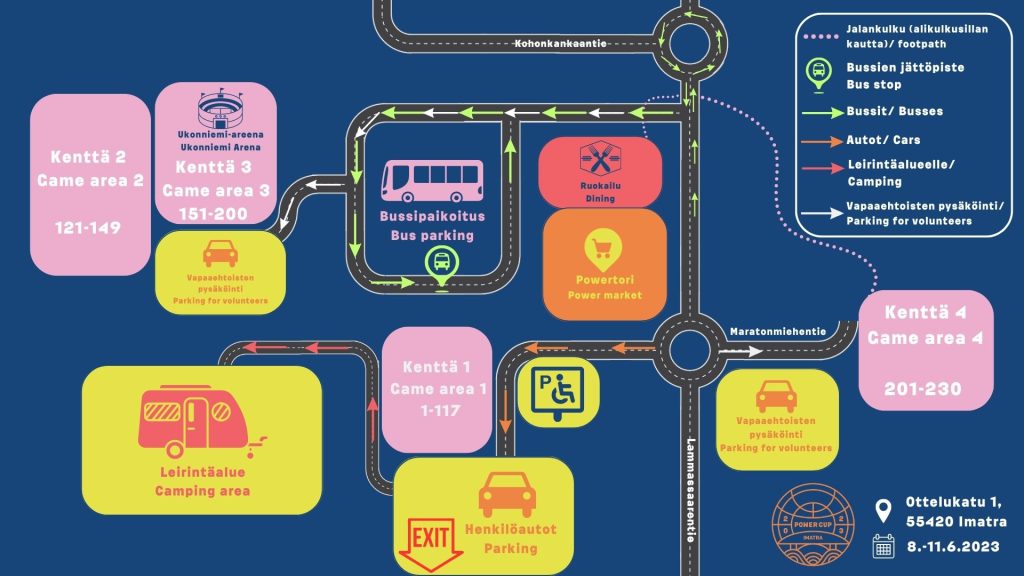 For teams arriving by bus to the Power Cup event, parking is arranged in the parking area near the event venue. The parking spots are indicated separately in the picture.
For those arriving by car to the event, the parking areas are marked on the map as "Parking."
Please note the driving directions on the map.
Pedestrian access to the field area number 4 is through a guided route under the overpass.
The traffic regulations regarding parking must be strictly followed!