Traffic, commuting and car parking
In the Salon Power Cup, we will be playing in a single event area. Moving between matches and dining can be done on foot within the event area.
Many accommodation schools are also located near the event area. Transfers from the hosting schools to the event area are made by the clubs' own buses, which are provided with drop-off and pick-up areas and separate bus parks.
For those arriving by train, the possibility of a separate shuttle bus from accommodation schools to the event area will be built. More information on transport, paid bus transportation and parking will be released during spring 2021.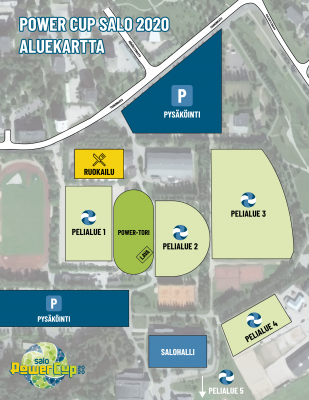 Venue: Salon Sports Park
Address: Pormestarinkatu 6, 24100 Salo